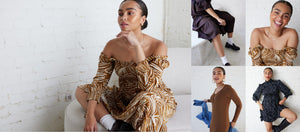 Forget what you know about maternity.
We started with a simple goal: to keep you in your regular clothes longer. Now we're reinventing maternity wear with styles that just work, whether you're rocking a bump or not. Pregnancy doesn't last forever but we do the wearing-testing, fit-obsessing, and thoughtful-designing to make sure your clothes do.
our story
We launched a new category in 2001 with the intro of the Bellaband — an idea born out of the universal moment during pregnancy when you can't button your pants. Our founder Ingrid, pregnant with her daughter Isabel, was running late to a meeting when it happened. Out of desperation, she grabbed a tube top and pulled it over her unbuttoned jeans. After months of prototyping, the first belly band was born.

Ingrid+Isabel
The one that started it all, as seen in Vanity Fair, Marie Claire, InStyle and more! A selection of now + forever maternity favorites featuring luxe fabrics and modern silhouettes. You can also find us at Nordstrom, Madewell, Nuuly, Bloomingdale's, Macy's, and Shopbop.
shop now
Ingrid+Isabel basics
The same Ingrid+Isabel vibe you love, just basic. Meet the foundational pieces you can count on for your during + after wardrobe. Comfy, supportive, and built for round-the-clock feeding. Bundled for value—and a break from laundry day. Find the full assortment on Amazon.
shop now
Isabel maternity
You may recognize Isabel Maternity from your latest Target run. Isabel has been helping mamas stock up on maternity needs for five years (and counting!) with the goal of giving on-trend, fit-focused looks that are shockingly in budget. Available at Target stores nationwide.
shop now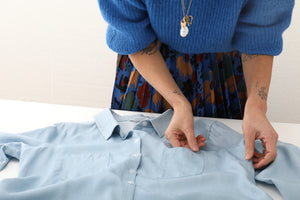 simple + versatile
You're dealing with a lot. Getting dressed should be easy. We focus on high-quality, low-maintenance designs that work for all the things, from park playdates to late night feeds.
made with care
We believe that your clothes should feel as good as the memories you make in them. It's why we obsess over the details—fabric, fit, function, and feel—so you can take care of you.
fit forever
Made for first-time moms, fifth-time moms, and every stage of mom in between. We fit on pregnant and non-pregnant models, with feedback from 1,000s of real women.