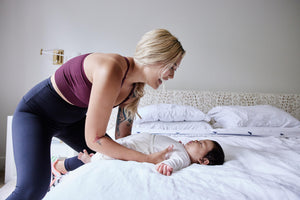 You don't need a lot, just a few things to give your bod the TLC it needs. From c-sections to breastfeeding, we've thought of it all. Just remember the three c's...
our postpartum lifesaver
the AFTERBAND
"I bought this because I personally don't like the wrap around kind of bands. This is very comfortable. It feels like a tank top. I can sit comfortably with it on and I fit into my jeans again!" - Beth
"need anything?" -everyone
new mom gift guide
For things you'll love to use, send them this.